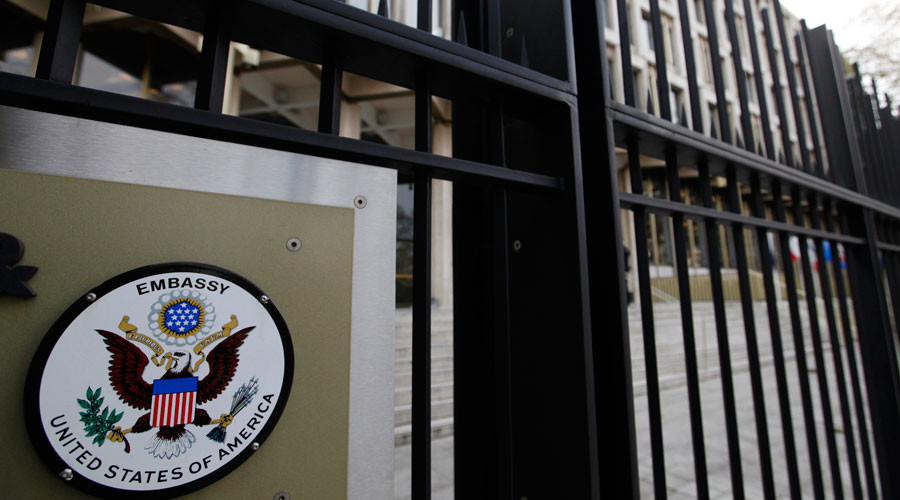 Qatar's royal family has won approval to convert the iconic US embassy in London into a luxury hotel and retail site.
When complete, the remodeled Grade II-listed London Chancery building located in Grosvenor Square, Mayfair, will feature up to 137 hotel rooms, as well as shops, restaurants, and bars.
Qatari Diar, part of the Qatari Investment Authority, bought the property from the US State Department in 2009. The site was valued at £500 million before being listed.
The Qatari royal family's investment fund also owns several other luxury properties in London, including the former Chelsea Barracks, much of Canary Wharf, and a share in the Olympic village.
Qatari investments also own Harrods and have significant stakes in Sainsbury's supermarket, Barclays Bank, Heathrow Airport and the parent company of British Airways, IAG.
The US State Department agreed to sell the property to fund the embassy's relocation to the up-and-coming Nine Elms district, near Vauxhall, south London.
The opening of the new site has been delayed until spring 2017 due to heightened security checks on workers, according to Bloomberg.
Other governments are also moving their diplomatic outposts to the Nine Elms Area, including the Dutch embassy, which will move from its location on the south side of Hyde Park.
The current US embassy building, which was designed by Finnish American architect Eero Saarinen, opened in 1960.
US offices in London moved from Grosvenor Gardens to Grosvenor Square during World War II, in part to accommodate the headquarters of General Dwight D Eisenhower.