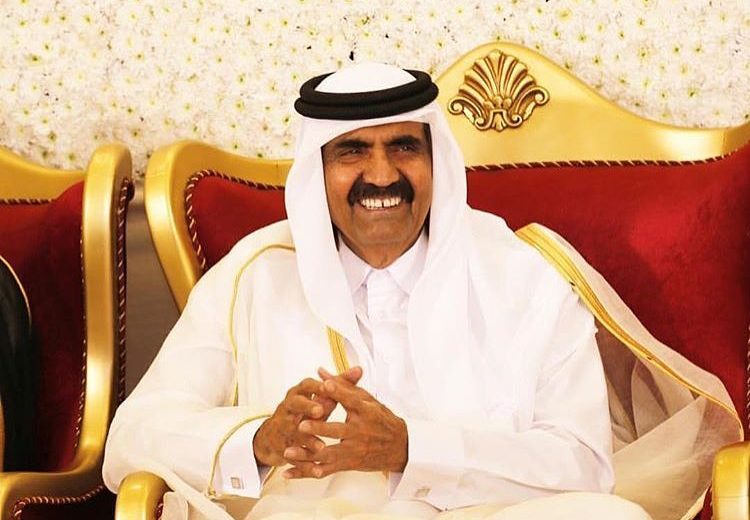 Born in 1952, Sheikh Hamad bin Khalifa Al Thani  is a member of the ruling Al Thani Qatari royal family. He was the ruling Emir of Qatar from 1995 to 2013.
HH Sheikh Hamad seized power in a bloodless palace coup d'état in 1995. During his 18-year rule, Qatar's natural gas production reached 77 million tonnes, making Qatar the richest country in the world per capita with the average income in the country US$86,440 a year per person. During his reign several sports and diplomatic events took place in Qatar, including 2006 Asian Games, 2012 UN Climate Change Conference, Doha Agreement, Hamas–Fatah Doha agreement and it was decided that the 2022 FIFA World Cup was to be held in the country. He established the Qatar Investment Authority; by 2013 it had invested over US$100 billion around the world, most prominently in The Shard, Barclays Bank, Heathrow Airport, Harrods, Paris Saint-Germain F.C., Volkswagen, Siemens and Royal Dutch Shell.
In June 2013, Sheikh Hamad handed power to his 34-year-old son, Sheikh Tamim Al Thani.