Get to know Qatar's Must Visit Places for Photography
Qatar is the place where beauty meets culture, and it offers many fantastic opportunities for visitors, especially for photographers. There are many magnificent places that can make your photography a work of art, but bear in mind that there are some restrictions when it comes to taking a great photo. Here is the list of all the must-visit places, so that you can save some time searching and focus on perfectly capturing the beauty of these wonderful sites.
Al – Zubara Fortress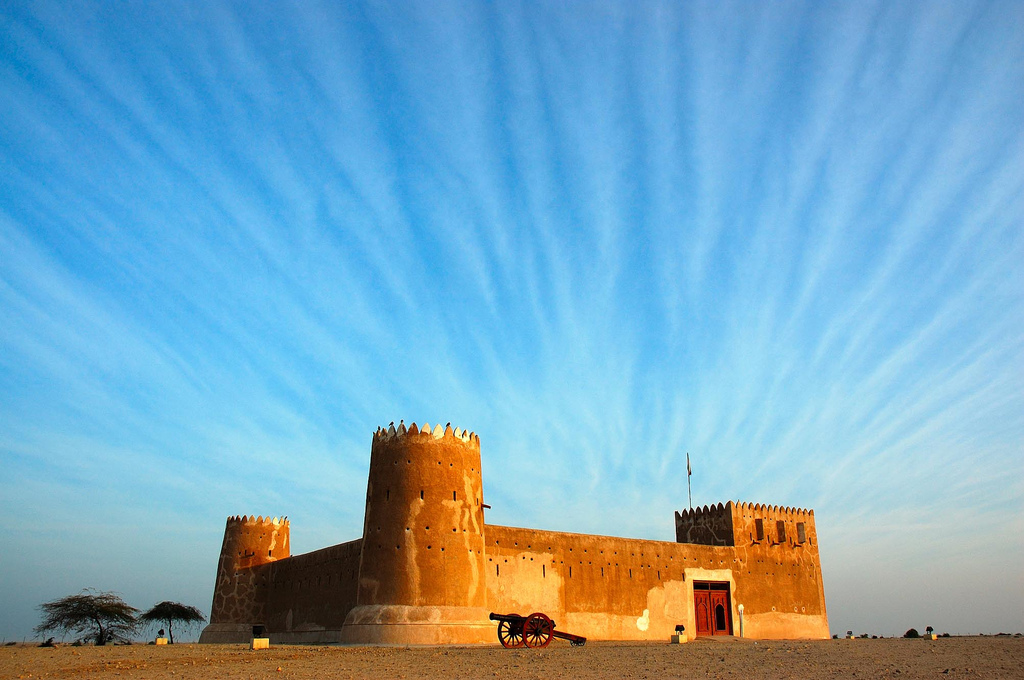 This fortress has exciting and influential history. Its located in desert surrounded by nothing for miles but sand. Originally it was built for military purposes. What makes it special is that it's only object for miles, standing in middle of nowhere. Its beady reaches out to your camera making you take as many shots as you can. To get there you can ride a camel, which enriches experience of this photo session.
Doha Fort
Another military structure that catches the artistic eye. Today it is a museum where you can see oil paintings, old photographs and wooden ornaments. All of these items are tastefully arranged and fort has many interesting details left for you to discover. Its grand and formidable exterior is the most striking element in whole composition. Fort makes an excellent contrast with the new city, which you can catch on your photographs. In the evening, the light and boats make this place look magical.
Katara Mosque
The mosque is located in the center of Katara Cultural Village site. Its surrounded by beautiful Middle Eastern architecture. The mosque's design and the relaxing ambience surrounding it make a perfect setting for your photo session. It's walls, tiles and colors make an escelent composition that leaves you wondering how much time was put into building it. When you are done you should walk around the mosque and visit some of the structures, like the amphitheater, which certainly deserve your artistic attention. Also see Ten remarkable buildings in Qatar.
Al Jassasiya Carving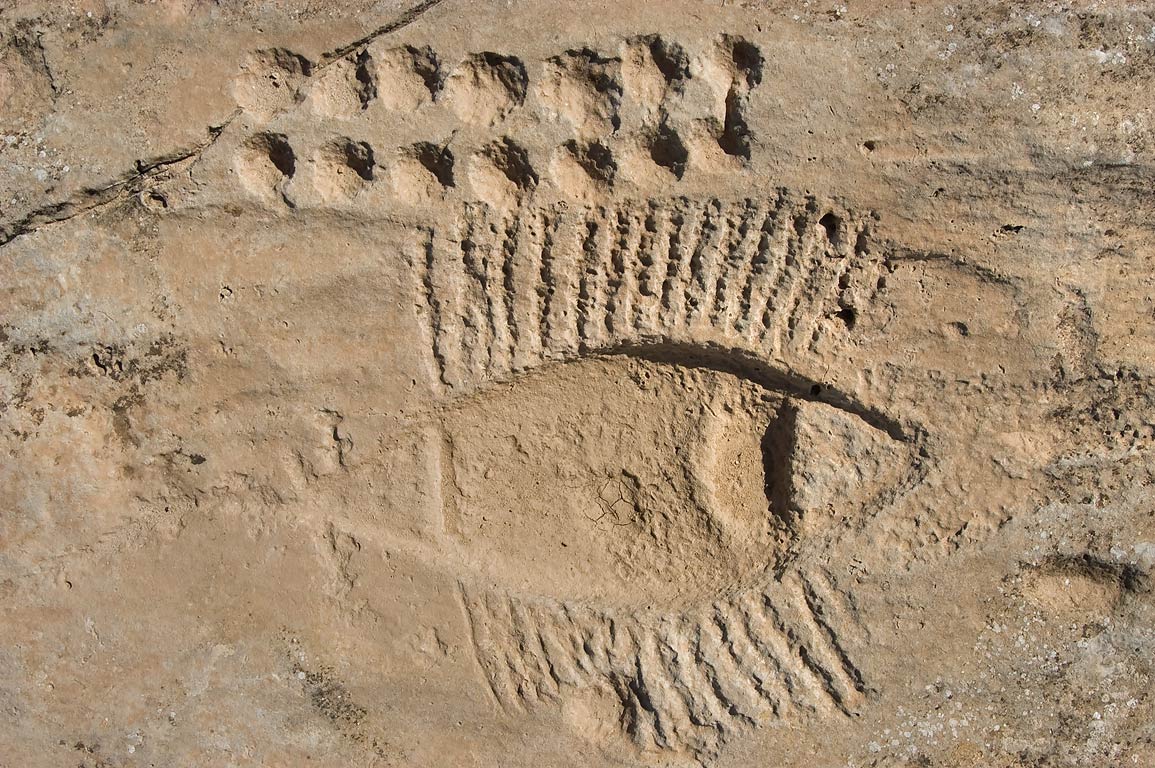 This site consists of many rock-carvings on rocky ridges. This is a great site for exploration and adventure. The mystery that surrounds this site certainly makes it incredibly intriguing. The symbols that are carved into the rocks are called petroglyphs and they are pretty rare. They feature many shapes, which represent boats, daisies and animals. The level of preservation of these markings is truly incredible, considering that it is believed that they are hundreds of years old. What adds to the excitement is that it is impossible to detect the age of the stone the petroglyphs are carved on.
Barzan Towers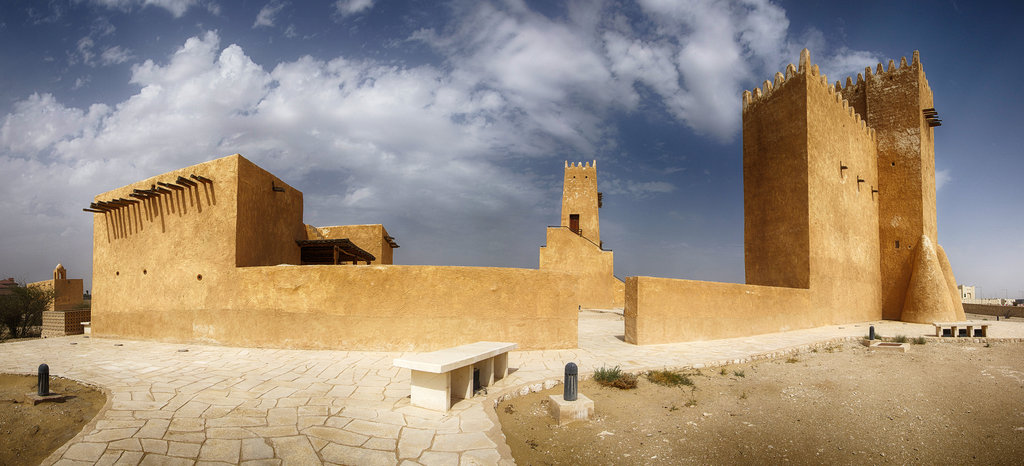 To experience the beauty of this structure you may want to visit it at sunset. The composition of sun and the magnificent architecture of the towers can provide you with excellent shooting material. You can get on top of the towers to fully experience them, as they were built so that guards could watch over the nearby marine. It cannot be a coincidence that it is incredibly popular among photographers.
The Museum of Islamic Art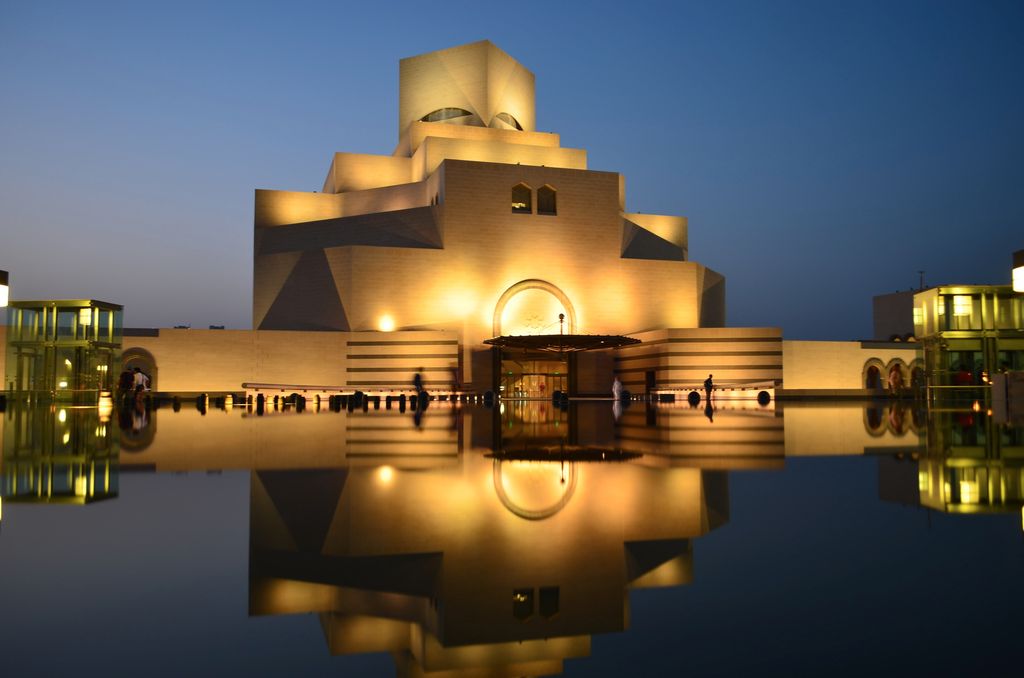 This is a new cultural icon of Gulf region and can easily become a work of art admired not only by photographers, but also future art students. The museum is connected by two pedestrian bridges to the mainland. It is a white building with sharp edges that stands alone in the water. The whole ambience is enhanced by sunshine, which makes the museum glow with brightness.
Inside is where things get even more magical. Angular structural supports of the museum complement the faceted dome above. Some of great photos can be taken on the north side of the museum, since a sheet of glass rises to a height of 45 meters, offering views of West Bay area of Doha and the Gulf from all five floors of the atrium. The intricacies of museums interior form a sharp contrast with the simplicity of its exterior.
Al Wakra Museum
This museum displays artifacts of marine life and local history. This is also a place where you can see some of the best architecture in Qatar. To experience the beauty of this structure you don't need to step inside of it at all. The beauty of this unique building should be captured on as many photos as you can afford to take. Some of the best photos can be taken in dusk, when the lights of the museum linger on, while the night slowly takes hold of the surroundings.