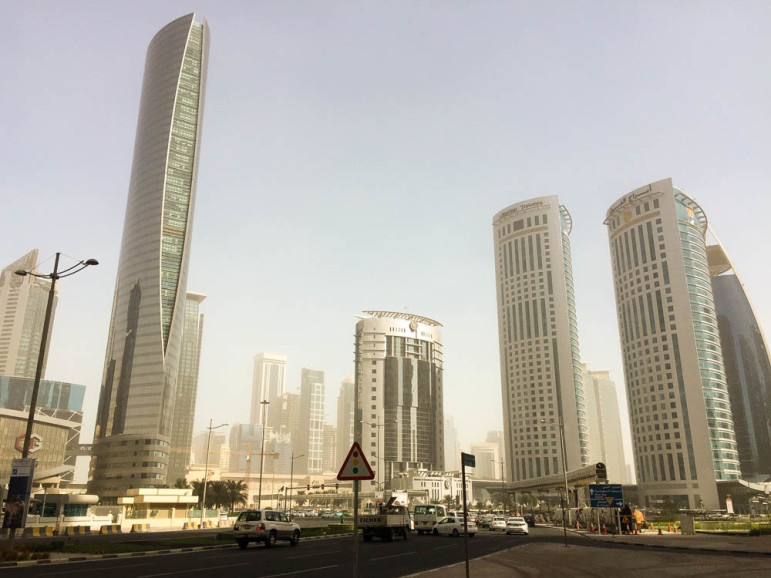 Welcome to our website Thank you for your time and consideration about placing your advertisement in our website. Qatar is emerging as one of the most dynamic economies in the world. The industrial production growth rate has been consistently higher than the economic growth rate. All great companies take advantage of this opportunity and invest on advertisement in Qatar because it is a fast developing country. Qatar has large reserves of oil. Qatar is the world's third largest natural gas reserves, behind those of Russia and Iran. It is also emerging as a major exporter of liquefied natural gas (LNG), and is a member of the Organization of Petroleum Exporting Countries (OPEC).Much of Qatar's economy is based on the production of natural gas, petrochemicals, crude oil, and refined petroleum products.
Qatar has the highest per capita income in the world and enjoys one of the fastest growing GDPs, reaching 13.3% real GDP, and valued in 2008 at over US$80 billion. Oil provides around a third of Qatar's GDP and Qatar natural gas reserves are vast – around 5% of the entire world's total. The rest of the Qatar economy is supported by industries such as fertilizers, cement, banking, chemicals, iron and steel, and spin-offs from the petrochemical industry. Qatar follows a policy of diversifying and extending its industrial and commercial activities to reduce the current dependence on oil. Infrastructure, heavy and light industry, agriculture, and fishing have all been development targets. The Industrial Development Committee encourages investment and supervises industrial growth. The government also uses surplus oil revenues on the international money market to protect the purchasing power of those revenues.
Qatar is witnessing a big wave of development, and its economy is rapidly expanding almost in every sector and industry. The energy sector is considered to be the main engine of this economic expansion. Qatar has, so far, managed to attract over $100 billion in investments in its energy sector, and it is estimated that it will invest an additional $120 billion over the course of the next 10 years. Large government industrial and infrastructure projects include Asian games in 2006.After being selected to host 2022 FIFA World Cup, Qatar is now bidding to host 2020 Summer Olympics. The capital of Qatar, Doha, meanwhile, is home to an impressive number of world-class sport facilities. There are so many trade/exhibition shows happening in Qatar. Qatar Motor Show is one of these annual events. Qatar also hosts the MotoGP every year, the motorcycling Grand Prix of Doha, at the Losail International Circuit located to the north of Qatar. All these create a lot of business opportunities.
Wholesale and retail operations in Qatar are frequently combined in the same enterprise. A relatively small number of large companies controls most of the retail market, particularly in food imports and distribution. Consumer cooperative societies have also been established for food retail sales. Local laws require that commercial agents be of Qatari nationality; however, a 2000 law opened up more possibilities for foreign investors. Consumer advertising can be displayed in motion picture theaters, in the press, and on billboards. Radio and television Do Not accept advertising. We can place your advertisement via our website to be seen by all our visitors. Take advantage of this opportunity, contact me via [email protected] Our team will be excited to start working with your company and looking forward to see your advertisement in our website.