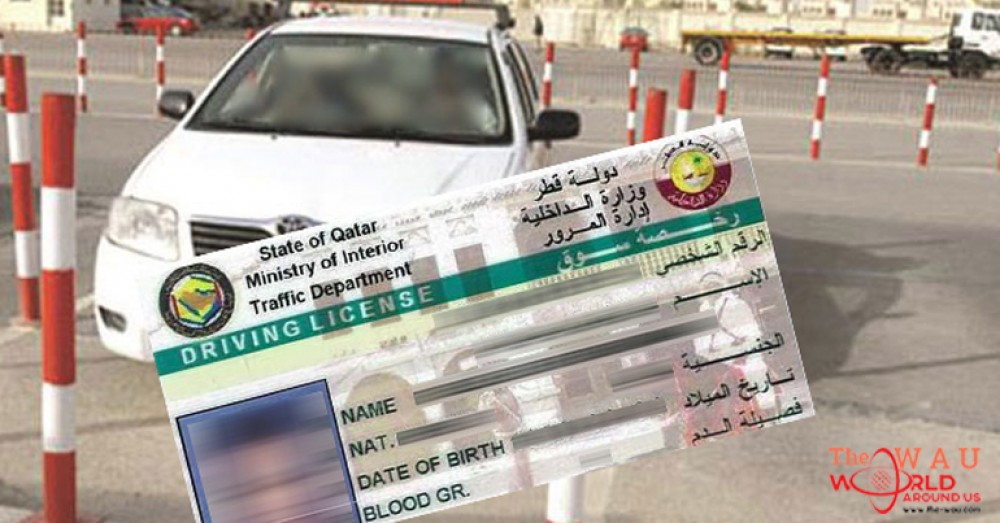 Driving license in Qatar Procedure 2018, Fees, Driving Schools and Documents…
Are you planning to get a Driving license in Qatar or want to know more about the requirement, Driving School in Qatar fees and 2018 new rules for getting Qatar Driving license?
Here we are sharing a complete procedure to apply Qatar driving license requirements new rules updated on 2017-2018, Fees, Driving Schools application forms and Documents Requirements.
If your age is 18 years then you can apply for Qatari driving license. It is the age limit for Light vehicles or 4 wheelers and Motorcycle Licence in Qatar. But for Vehicles like trucks, 6 wheelers or other heavy vehicles age limit to get a driving license in Qatar is 21 years.
Driving license in Qatar Procedure 2018, Fees, Driving Schools and Documents Requirements
As all of us know that it is necessary to hold a valid Qatar driving license by anyone while driving vehicle in the country. Also, it is possible to drive in Qatar with a non-Qatari driving license for a limited time for expatriates. As well as you can drive in the country for 7 days if you possess a valid driving license. Also, For GCC residents, the Gulf license will remain valid for 3 months from the date of arrival in the country.
But, for those who plan to reside in Qatar for more than six months, it is compulsory to apply for a temporary or permanent Qatari Driving License.
How to get a driving License In Qatar and Validity
On arrival – 1-week rule
Visitors can drive for one week (7 days from arrival) on approved licenses from some countries. Visit the Traffic Department at Madinat Khalifa (see map below) to check the validity of your home country license.
Temporary Driving License – valid for 3 months
If you wish to drive for longer than a week you can apply for a Temporary License which is valid for 3 months. Also, It is possible to extend the license when it expires.
As well as If you currently hold a valid driving license from one of the GCC countries, or from one of the following countries, you can get a Qatari driving license without having to take the driving test.
How to Apply for New Qatar driving license
If you do not hold a valid driving license from your country of origin or home country, you will have to enroll yourself in a driving school in Qatar. Based on your driving skills, you may be required to take a full course (40 classes) or a half course (20 classes).
Driving license in Qatar requirements (Documents)
Download and fill out the Qatari driving license form. Click here for new application form download.
Fill and submit the application form and the required documents to the Medinat Khalifa Traffic Department.
A copy of your ID and three recent personal photos.
Copies of the passport and the employer's ID (for residents).
NOC / SPONSOR LETTER
Complete the required tests such as eye test.
Print copy of Computer Number
Fee to be paid (varies depending on the course)
Also, You can check online for document requirements and other detail from Hukoomi E-government website
Driving Schools in Qatar or Learning Institutes
You have to learn and acquire necessary skills to drive. So you have to pass necessary driving test conducting by Qatar traffic department. If you are confident and have a home country or any valid driving license then you can directly take driving Test. Else need to attend required classes and test from an authorised center learning institutes or a driving school in Qatar. Also, If you are looking for the list of authorised driving schools in Qatar given below are contact details of few driving learning institutes in Qatar:
Telephone: +974 44681003 / 4
FAX: +974 44688729
E-mail: info@udqatar.com
Website: www.udqatar.com
…[ Continue to next page ]