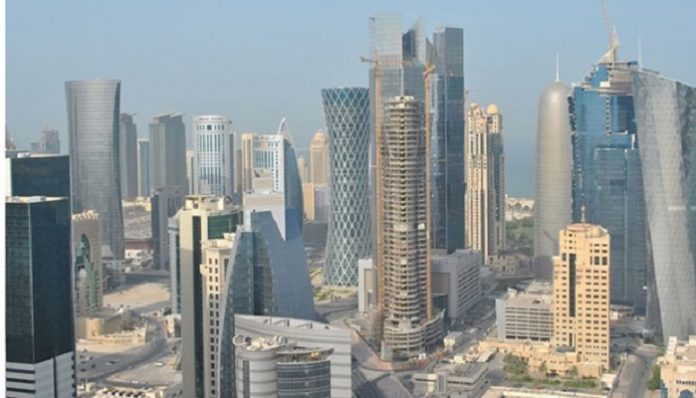 Boom in hospitality sector round the corner: Report
Qatar's hospitality sector is set to witness strong supply expansion but slowing economic activity is expected to shift demand towards hotels offering more affordable room rates, according to a report.
Moreover, with the current trough in revenue available per room, hotels in West Bay should focus more on food and beverages (F&B), which can account for as much as room revenue, or even more in some cases, Colliers International said in a report.
"Supply is expected to grow at a strong pace, with a large pipeline over the next few years. However, more than 20% of the announced forthcoming supply has already been delayed by one or more years, which leaves more time for the market to absorb the new supply," the report said.
Doha saw an influx of 538 hotel keys in the second quarter of this year. The most recent openings included properties such as the Movenpick Al Aziziyah and the Centro Capital Doha.
Although due to a drop in oil prices, slowing economic activity and Ramadan, hotels experienced a decline in demand during the second quarter of 2016, the report said the hotel market occupancy is forecasted to close 2016 at 64%, which is still relatively higher than the occupancy rate in some Gulf Cooperation Council cities which are also heavily reliant on the corporate segment.
"Slowing economic activity is expected to shift demand for hospitality accommodation towards hotels offering more affordable room rates," it said, adding on the other hand, the upcoming demand generators such as Lusail City and Msheireb Downtown are expected to increase the appeal of Doha as a leisure destination.
The increase in leisure tourism will be gradual over time, and will result in a more diversified demand base, reducing the risk of being reliant on one major segment, it said.
Specifically on West Bay hotels, which currently has 4,178 hotel keys, predominantly 4 and 5-star hotels, serving mostly corporate and governmental clientele; Colliers International said the announced future hospitality supply is overwhelmingly 5-star with an expected average growth of 14% until 2018, with only one 4-star hotel announced.
The high land cost makes it more challenging for investors to consider midscale hotels; hence no such projects are announced in West Bay, according to it.
Finding that second quarter of this year saw a "substantial" drop in both occupancy and ADR (average daily rate) resulting in a 19% decline in RevPAR (revenue per available room); it said with the current decline in RevPAR, hotels should focus on other sources of income such as F&B.
"If successfully implemented, F&B revenue can account for as much as room revenue, or even more in some cases. Having a more attractive F&B offering will also lead to a more appealing property, thus having the potential to improve the hotel's Rev PAR as well," it said."