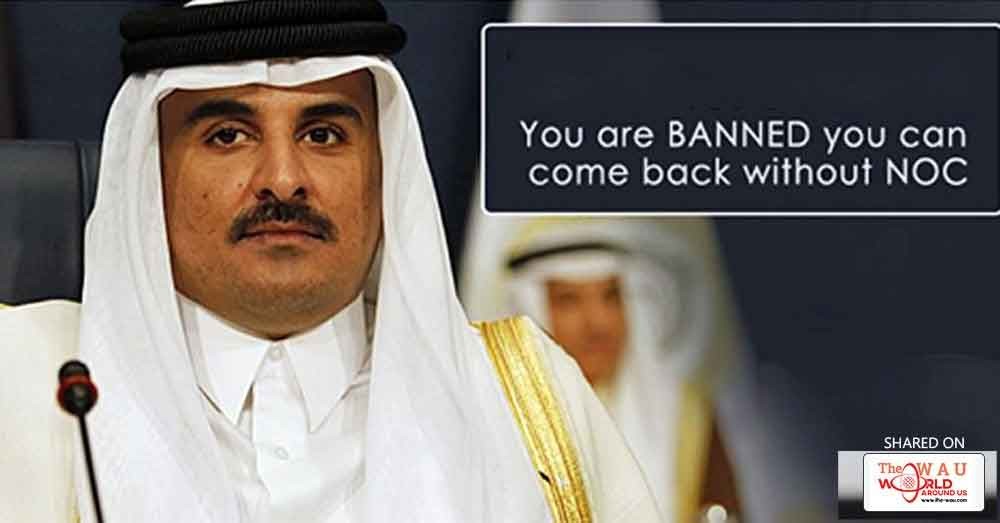 If you have worked in Qatar but now you are BANNED you can come back without…
If you have worked in Qatar but now you are banned you can come back without NOC if you have new offer by a new employer.
New Job offer from new employer that is all you need to come back to Qatar in case you are facing work ban.
All the work relating to the drafting of the executive regulations of the new law on the entry, exit and residency of expatriates in Qatar has been completed.
According to a report, the Ministry of Administrative Development, Labour and Social Affairs has finished all the necessary procedures regarding the new system of employment contracts.
The new law stipulates that workers who are newly recruited from outside the country will have to sign these before taking up jobs in Qatar.
An awareness campaign will be held through the social and local media to instruct people on their rights and duties in accordance with the new law, as reported by Qatar Tribune.
The ministry will also test the new system of electronic contracts in collaboration with the departments concerned to ensure its ability to meet the requirements.
It may be noted that HH the Emir Sheikh Tamim bin Hamad al-Thani issued Law Number 21, last year which abolishes the stipulations of Law Number 4 of 2009 regarding Regulation of the Expatriates Entry, Departure, Residence and Sponsorship.
The current two-year ban on expatriates who want to come back to the country on a new work visa will no longer be applicable, with the issuance of the law.
Moreover, a foreign worker who has got a new contract to work in Qatar can come back even the next day, provided he has met the other requirements like visa.
Assistant-director general of the Department of Border, Brigadier Mohamed Ahmed al-Atiq, , Passport and Expatriates Affairs, had pointed out that the two-year ban on return of an expatriate worker was directly linked to the sponsorship (kafala) system. Since the new law abolishes kafala, a person who had previously worked in Qatar would not have to seek the approval of his former sponsor if he is recruited by a new employer, reports Qatar Tribune.
Article 26 of the new law puts forth that if a foreign worker is fired as a punitive measure and he did not appeal his dismissal or his plea was rejected by a court, he shall not be permitted to come back to Qatar before the passage of four years.